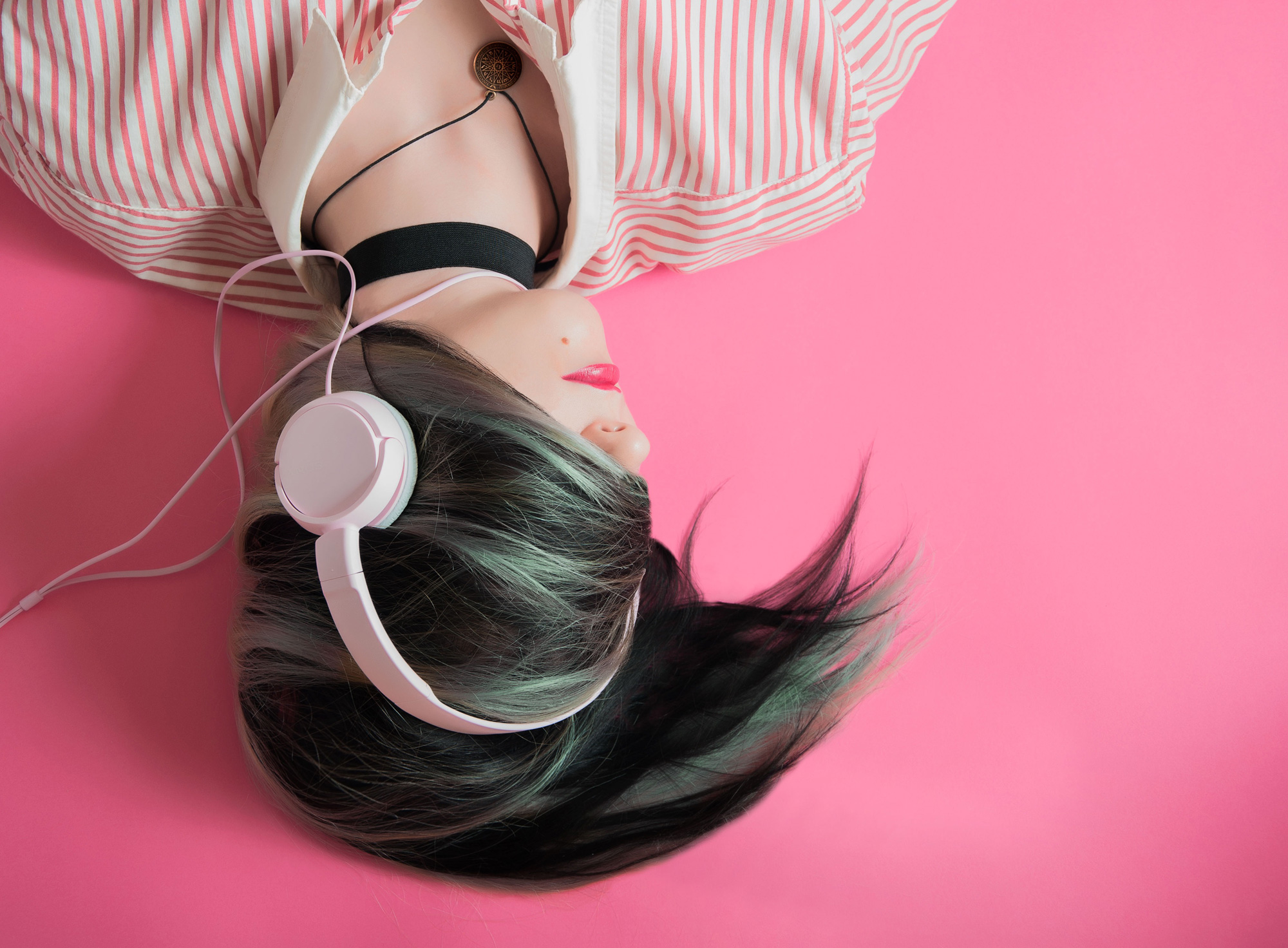 According to eMarketer, more than three-quarters of US internet users will listen to digital audio (including podcasts, streaming music and smart speakers) at least once a month.
The average US adult will spend more time listening to digital audio, like Spotify or podcasts, than listening to radio in 2020.
Digital audio includes AM/FM radio and pure-play services like Spotify and Pandora are among the most popular ways to listen to music, and while podcasting accounts for a little more than a quarter of listeners, it is the fastest growing segment.
Smart speakers are the next frontier. They are enabling and accelerating digital audio consumption and though it has yet to be fully realized, are being eyed as another potential advertising outlet.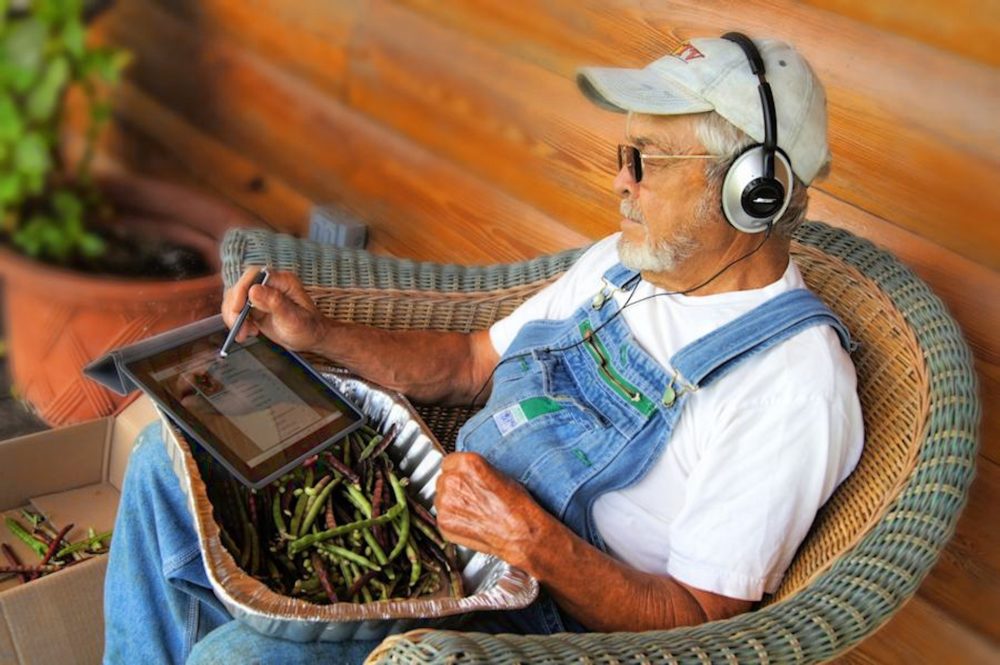 Spotify
Spotify is one of the Top 3 streaming audio services (along with Apple Music and Pandora) with 248 million monthly active users. 141 million of those monthly active users are ad-supported listeners. It is one of the many ways we can help you reach an audio-friendly audience.
Streaming audio and radio reaches people during screenless moments (such as driving to school, working out, cleaning or doing dishes) and it serves ads to users that are missed with a radio-only strategy.
24%
Audio ads can deliver a 24% lift in ad recall.
They reach a young and engaged audience with an average of 2.6 hours of listening each day.
Maximize your budget by layering in age, gender and geo.
If you need help developing an audio ad, Lift Digital Solutions can offer creative solutions.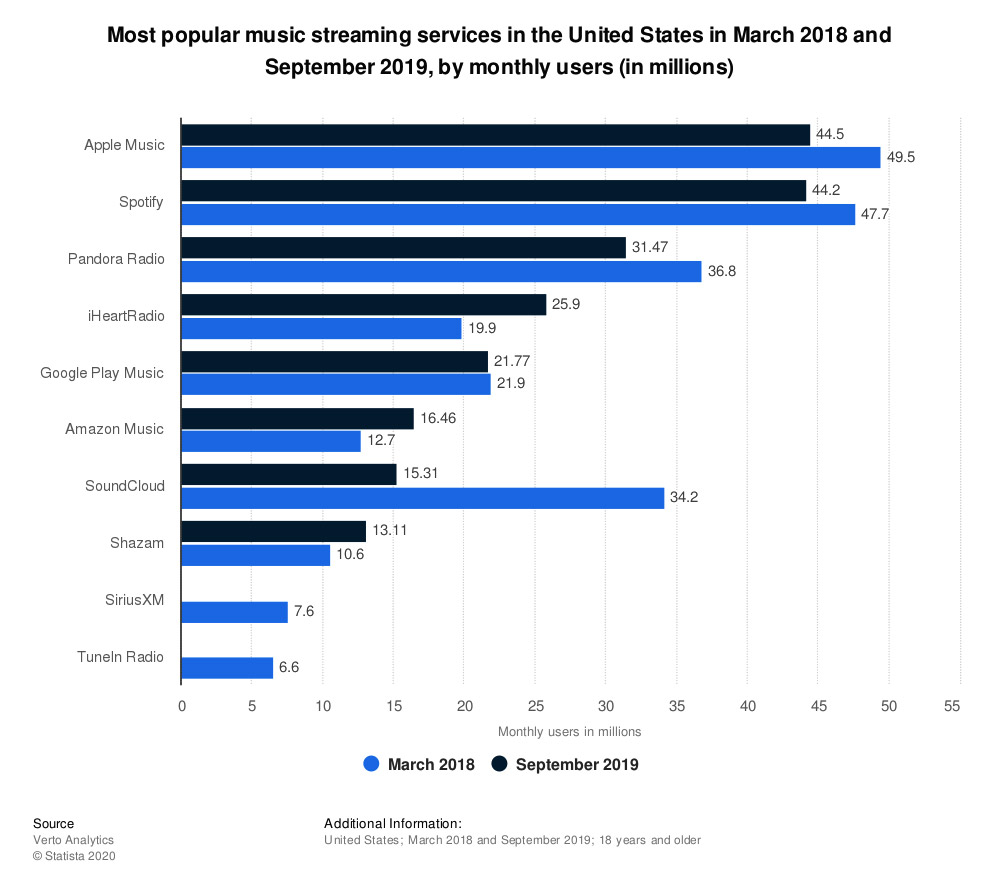 Source: Statista, Neilsen
Pandora
Pandora has 120 million monthly users and 90% of them are ad supported.
15 million moms and 33 million millenials tune in to Pandora.
Streaming audio reaches people during screenless moments such as driving to school, working out, or cleaning their room.
Layer in age, gender, geo, music genre, and language (Spanish or English) to maximize your budget.
If you need help with ad creation we can work with Pandora to create one for free through their creative services.
Podcasts
Podcasting is a rapidly growing field with a dedicated fan base. Since 2008, podcast listening has tripled in the US, nearing 1/3 of its population. Your brand can benefit from associations with their beloved hosts.
Create a halo effect for your brand by reaching a highly sought-after audience of young, affluent, and educated listeners.
Podcasting is a longer-form, lean-back entertainment, with episodes often lasting an hour or longer. It's a great counter-balance to the frenetic, short-attention span media we are so often subjected to, whether we're jumping from tweet to article to meme.
32%
Percentage of Americans who have listened to a podcast in the last 30 days.
Buzzsprout
Brands often sponsor the beginning of an episode and enjoy a mid-roll shout-out direct from the mouths of the hosts. This helps to endear your brand to the listeners and also gives them some time to sit with the message before they move on to the next hit of entertainment.
Sling Media found that podcast listeners are 2 to 3 times more engaged than radio listeners and, perhaps as a result, 61% of Midroll podcast listeners say they made a purchase after hearing a show, according to Midroll.
7
The number of shows a podcast consumer listens to each week.
Buzzsprout
Digital radio
More info coming soon…